The Wild City
2014. touristic tour, collective project
This activity is proposed as a touristic route through Barcelona within which the living conditions of african migrant people of the city will be shown. The artwork not only breaks with the tourist itineraries to give voice to some hidden facets of Barcelona, but at the same time puts in dialog the concept of tourism with the one of immigration, the latter related to the failure of the "European Dream", and henceforth linked to the idea of drifting from a predefined path.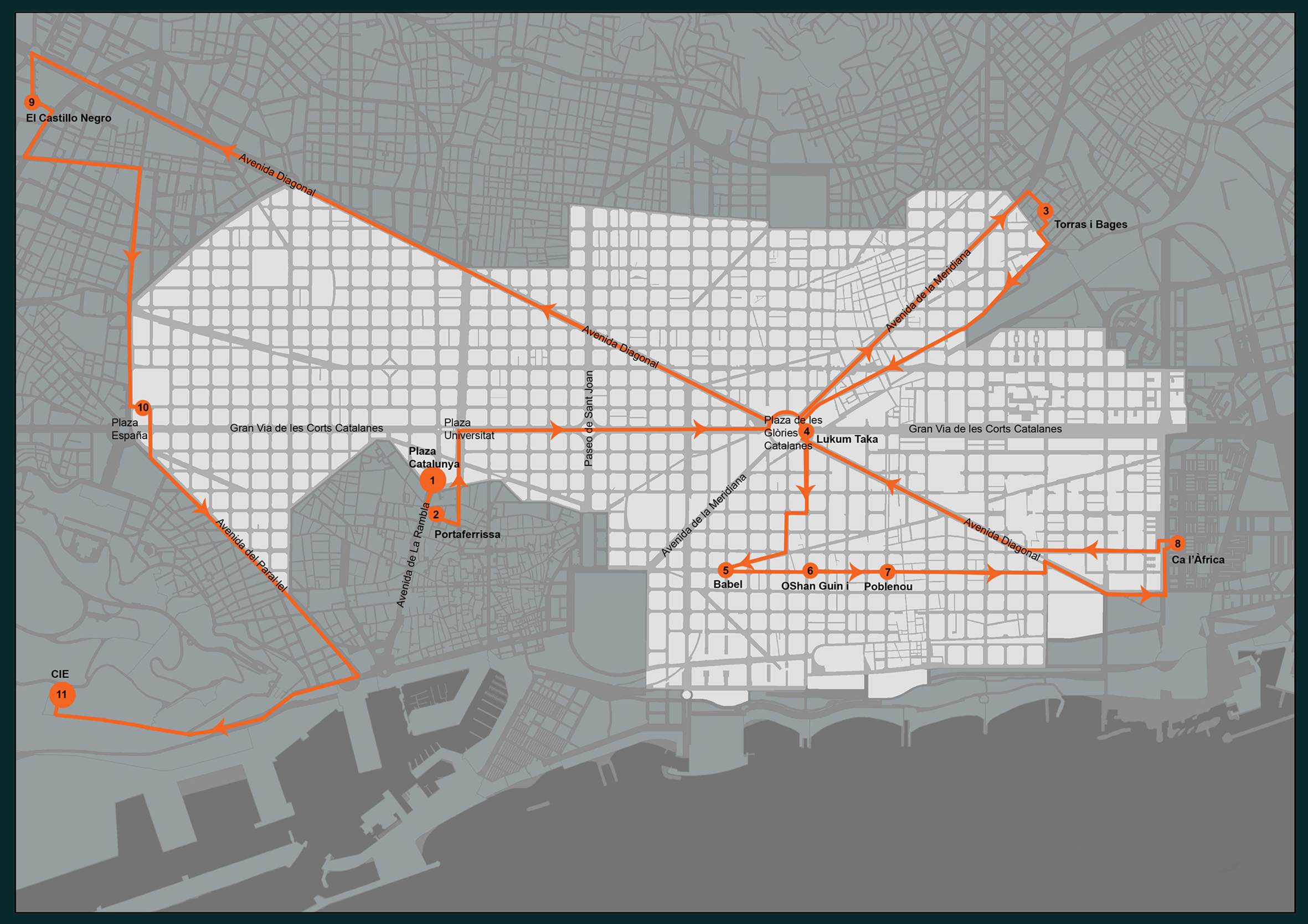 Guided tour by Mamadou Kheraba from Ca l'Àfrica Association, Barcelona. Made in the context of On Mediation
La actividad se plantea como una ruta turística por Barcelona a través de la cuál se mostrarán las condiciones de vida de las personas africanas migrantes en la ciudad. Esta obra no sólo rompe con los itinerarios del turismo para dar voz a otras facetas invisibilizadas de Barcelona, sino que a la vez pone en diálogo el concepto de turismo con el de inmigración, este último relacionado con el fracaso del «sueño europeo», y por tanto con la idea de deriva de una trayectoria preestablecida.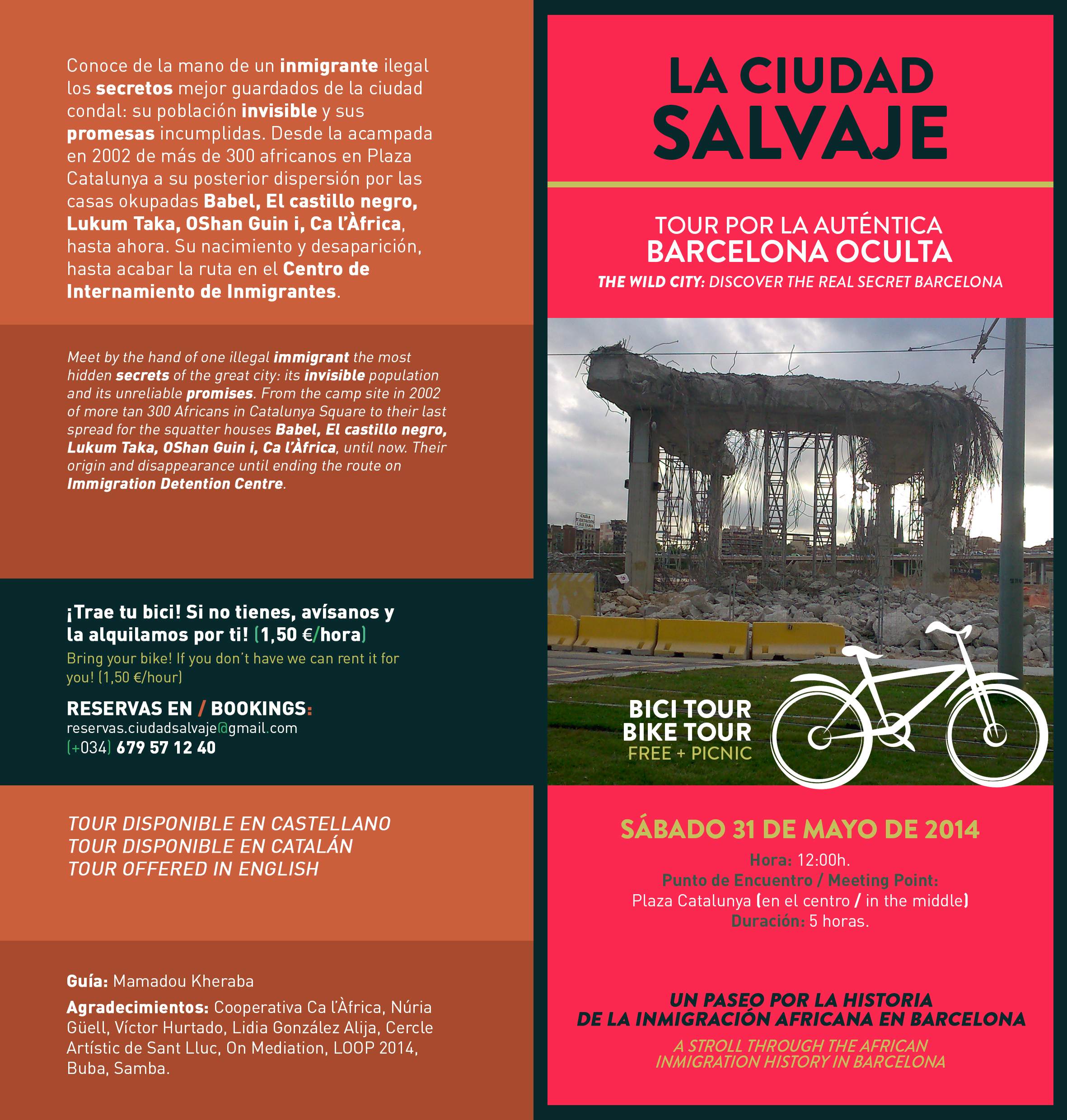 Info:
https://onmediationplatform.com/tag/la-ciudad-salvaje/